Updated June 19, 2020
Message from our CEO, Sherry Bahrambeygui
Pricesmart is a company built on diversity, and that is one of our greatest strengths.
The injustices against blacks and resulting pain we are sharing as a society require of us all to look within ourselves, in our businesses and to our communities to determine how to best move forward.
PriceSmart commits to dive deeper, learn more and to continue to work to ensure that black members of our family are confident in the support and opportunities our company provides.
In the coming weeks, I will reach out to members of our PriceSmart family and as part of our review, we will create appropriate channels for our employees to provide input on how we can do better as a Company on this very important matter.
Thank you,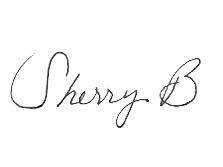 Sherry S. Bahrambeygui
Chief Executive Officer
PriceSmart, Inc.
Updated March 16, 2020
PriceSmart's CEO, Sherry Bahrambeygui, shares updates on current efforts to service and protect our members and employees
Dear PriceSmart Members,
It has been a week since I first reached out to you by email to inform you of the measures, we at PriceSmart, are taking in order to best serve you, given the information we had at the time about the Coronavirus, COVID-19. I also promised that we would keep you informed on any significant developments impacting our responsibility to serve your needs to the best of our abilities.
So much has happened in this last week, but I want to assure you that our entire team in the US and in every country where we operate is working non-stop to:
Anticipate your needs and plan for adjustments that may be advisable or required by local authorities across 13 countries.
Increase precautionary measures in the interest of protecting you and our employees while doing our part to mitigate the spread of the virus.
We truly appreciate your patience and understanding as we strive every hour to quickly respond to this rapidly evolving situation.
I must recognize our employees. They are working extended hours and days under demanding circumstances and making personal sacrifices to be available to serve you. Please be patient with them and with each other as we all work as a community. Only by supporting each other will we have the best outcome.
We have maintained the best pricing possible and we have limited the number of in-demand items to be purchased by each member in order to make sure that as many members as possible can get what they need and also prevent abuse and reduce the risk that third parties may price gouge on products that are bought in large quantities.
We have extended hours in many of our locations in order to allow for more time to shop.
We have anticipated additional inventory requirements and our teams behind the scenes are moving quickly to get the Right products in the Right places as soon as possible. Despite best efforts, there are certain items that are currently low in stock but are in the process of being replenished. In some items we depend of vendors availability to adjust to demand. As of the writing of this memo, items low on stock include:
Milk
Water
Beans
Rice
Pasta
Canned Seafood
Paper Towels and Bath Tissue
Cleaning, Disinfectant, Sanitizers, Alcohol
Soap and Detergent
Baby Care
Pain Relief, Vitamins and Supplements
Gloves
We are exercising best efforts to replenish these products. We will keep you informed as we know more.
In the meantime, we are sending you and your families best wishes for your health and safety and express our greatest appreciation for your trust in us. We intend to keep earning it.
Warm regards,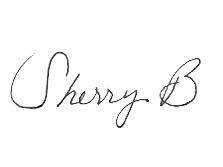 Sherry S. Bahrambeygui
Chief Executive Officer
PriceSmart, Inc.
Updated March 11, 2020
PriceSmart CEO, Sherry Bahrambeygui , outlines the steps the company is taking to protect the health of members and employees
Dear Members:
At PriceSmart, the safety of our Members and our employees is our top priority every day. While the health and safety standards and procedures are followed on a daily basis at every PriceSmart location, we want to make sure that you are aware of the additional precautions we are taking to mitigate the risks during this time of heightened concern about Coronavirus, COVID-19.
I am reaching out to let you know about specific measures we are taking to proactively respond to the situation.
This virus began spreading in other countries. Therefore, we've had the opportunity to carefully monitor, identify best practices, and learn from the experience of others. We have already begun implementing precautions. It is our responsibility to do what we can to mitigate the risk of spread while continuing to serve your needs as a dependable supplier of quality goods and merchandise at compelling value.
Let me share with you some of the actions we are taking:
Your Supplies: For your stock-up needs we are monitoring inventories in our supply chain and upstream. As of today, we are maintaining good inventory on a majority of our products. We are actively seeking additional inventory you may need on an expedited basis. We are setting reasonable limits on the number of units of certain items that can be purchased, in an effort to serve all of our Members.
Your Safety in the Club: We've ramped up the frequency and intensity of cleaning protocols and dedicated more staff to this important responsibility. Sanitizing wipes are near workstations and hand sanitizers are available throughout the clubs. High-touch areas such as door handles, carts, food service and restroom areas are cleaned more often and more thoroughly. Sampling of unsealed food products has been suspended.
Additional Employee Safety and Support: We have enhanced efforts to keep our employees informed of additional hygiene measures, and we've enhanced safety and support protocols. Policies have been promptly adjusted to encourage employees to stay home if they feel sick or show symptoms, or live with someone who has symptoms, without concern for losing compensation.
Social Distancing and Reduction of Exposure: To further contribute to slowing down the spread of this virus, we have suspended all non-essential business travel, and cancelled large in-person meetings and business events. We have rapidly invested in additional tools that allow more employees to work remotely, where feasible, without compromising our commitment to servicing our Members. At some clubs, we are also varying or expanding hours of operation to reduce crowds. For various locations, we are working on ways for Members to order their items in advance and have the order delivered, picked up in club, or placed directly into our Members' cars. Please stay tuned as we find additional ways to conveniently provide you with products from PriceSmart.
Staying Informed: We are actively monitoring the coronavirus (COVID-19) updates from public health experts and each country's governmental agencies. We commit to partner with our vendors, employees and Members to mitigate the proliferation of this virus. We aim to help protect the communities in which we operate. As events evolve in our countries and more information is available, we will communicate with you through our clubs and by email. Stay posted.
Thank you for loyalty. We take our responsibility seriously to care for you and our employees. We have confidence that, together, we can support each other and overcome this challenge.
Sending my best wishes to you and your families. See you at PriceSmart.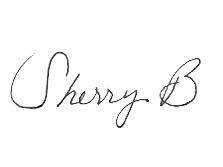 Sherry S. Bahrambeygui
Chief Executive Officer
PriceSmart, Inc.